Capturing relevant contract metadata in your contract management system is one of the many best practices you should be adopting across your organisation.
By having your metadata easily accessible and visible in a centralised repository, you can also be more confident in your overall understanding of contracts themselves, any obligations and any risks.
Organisations that underestimate the importance of contract data, fail to fully capture it or choose not to review any glaring gaps will never be able to unlock the full value of their contract portfolio.
Below, we take a look at what contract metadata is, why it's so important and how it can help businesses to make informed decisions.
What is contract metadata?
Metadata refers to any structured information usually extracted directly from a contract. Ideally, it's stored directly against the contract record so the information can be easily linked, accessed and aggregated, saving you from hours of contract administration.
Examples of contract metadata include:
Contract value
Key dates
Named parties
Contract types (eg MSA, NDA, SoW)
Internal departments or divisions
Metadata provides the means to navigate and group contracts easily, define who is involved with the agreement and what expectations should be for contract fulfilment."

This information is vital, especially when it comes to renewals, disputes and performance reviews – however, it's unrealistic to expect every business to have time to read this depth of information about every contract.
Contract management software can play a crucial role in assisting with metadata, which we'll discuss later in this article. Before going down that route or investment path, it's worth knowing why you should capture contract metadata.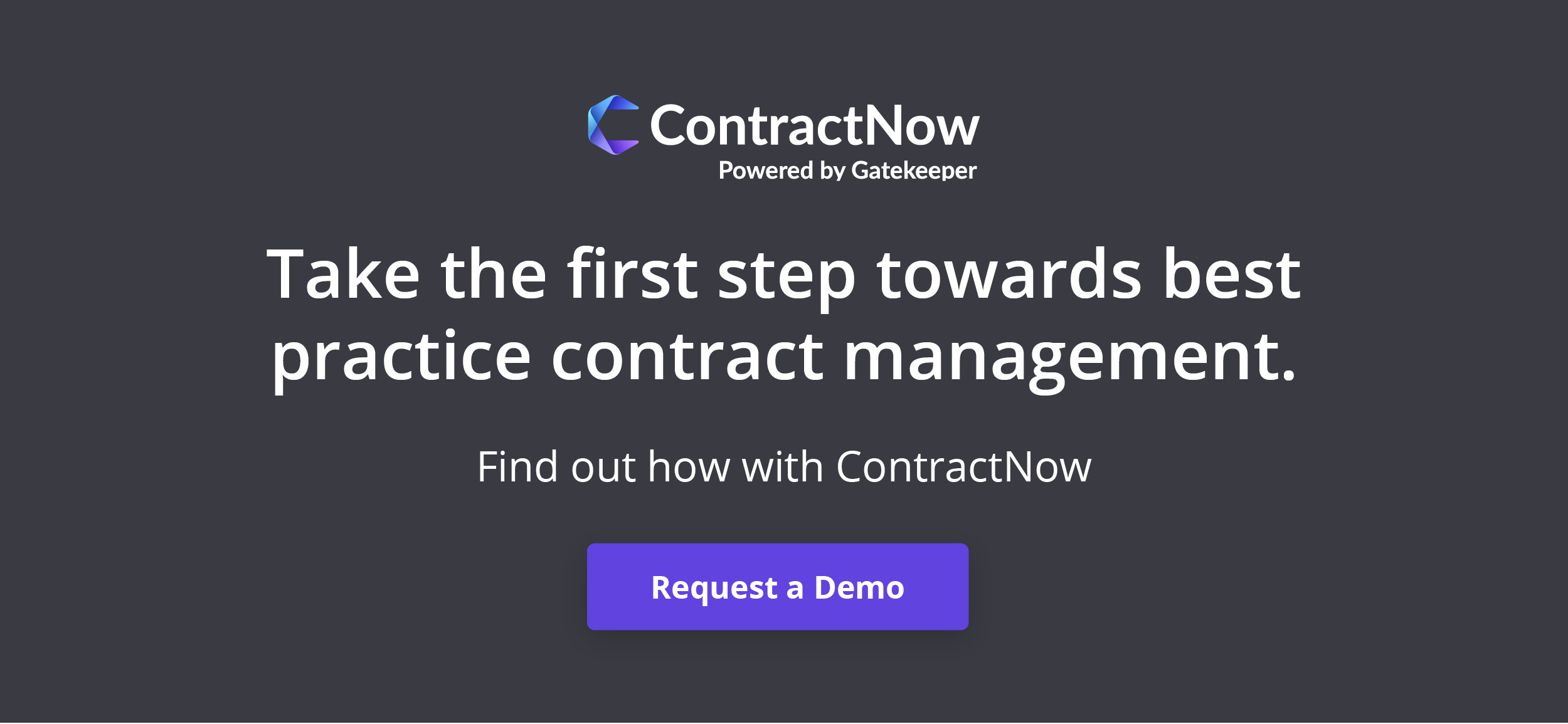 Five reasons to capture contract metadata


1. Improve searchability
When you input contract metadata into a contract repository, you make your entire portfolio more searchable. This is particularly useful for organisations that deal with multiple, complex contracts.
Rather than spending time painstakingly hunting for specific contracts that may be kept in disparate locations and with no real starting point, metadata allows you to search via counterparty, renewal data and value.
2. Report with greater accuracy
Reports across the entire data set can be split by metadata, giving you a different way to slice information and investigate the value of your contracts.
You can also track metadata over time to monitor any ongoing or unexpected changes in performance and delivery.

Metadata can be easily extracted and integrated into reporting dashboards, improving shared intelligence across the organisation and with key stakeholders.
With more accurate contract metadata at hand, businesses can be confident in the decisions they make.'

3. Unlock value of the entire database
Contract metadata is great for investigating contracts on a granular level, but it can also contribute to higher level decision making that impacts the entire contract portfolio.

Businesses will be able to group their contracts by categories and easily see their collective costs. In the same way, contracts could be grouped together by obligations past their deadlines to see which are underperforming.

This holistic view will help businesses to easily identify trends, any outliers and bigger areas of risk.

Once this has been done, resources can be effectively dedicated to the contracts that need the most attention.
4. Set alerts for required actions
With contract management software in place, contract metadata can serve yet another purpose.

By capturing key dates such as contract renewals and notice periods, certain actions and events can be triggered or scheduled.

In this example, reminders can be sent to the appropriate party, giving them enough time to review the value of the contract and look for more cost-effective alternatives.

This helps to strengthen overall negotiating positions.
5. Assess compliance status
Compliance to regulation is critical to the success of certain industries. If your business is in the healthcare or finance sectors, for example, all of your contracted suppliers will need to meet relevant regulations.

This compliance will be evidenced through a variety of certificates and the likelihood is that these will need to be regularly reviewed to ensure they're up-to-date.
In businesses that handle multiple contracts, it can be a huge task to go through each contract and find the relevant information. By capturing compliance-related metadata, this task is made much easier.'

Relevant vendors and their documentation can be seen in a single view and related triggers can be set to notify individuals that actions surrounding those certificates need to take place.
How to capture metadata
Businesses have different starting points when it comes to contract metadata. Some will have a mature contract management system in place, while others will be working from the ground-up with no existing ways to capture the information.
Whatever stage you're at, you need to consider:
What metadata should be captured
How to apply this metadata to contracts that exist and are being moved into a system
How to capture metadata for new contracts which will be added to the system
This is a discussion that you should have with your stakeholders as the most important contract metadata will help them to make business decisions.
Once this agreement has been made, capturing metadata and storing it against its contract record should become a non-negotiable part of contract management.'

Keep in mind that some metadata will only become available once the contract is executed, so don't forget to dedicate additional resources further down the line to update records.
Moving forward, contract metadata should be captured consistently and accurately – an effort that can be supported by a dedicated contract management solution.'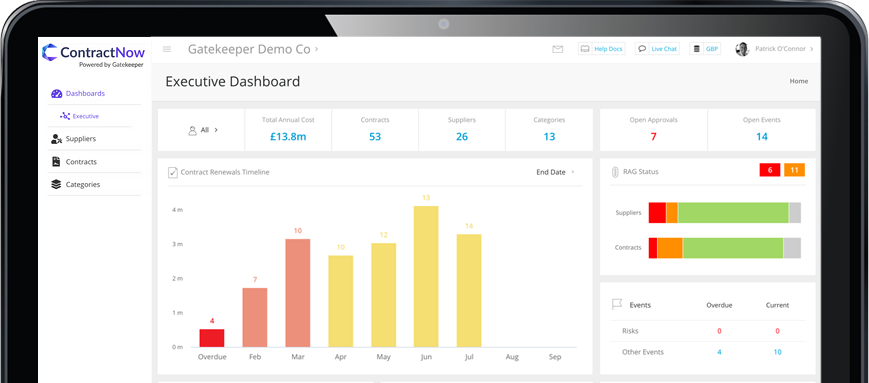 ContractNow's Contract Repository
Conclusion
Metadata is the key to contract lifecycle management, helping businesses to move away from storing documents to unlocking strategic approaches and advantages.

By extracting the right information, more accurate contract investigations can take place and additional value gained from them.
The people, processes and technology that you have in place will best enable you to get the most from your contract metadata.

If you're ready to get more from your metadata with the support of a dedicated solution, request a demo of ContractNow.