If your business is still using offline methods such as Excel Spreadsheets, filing cabinets and even self-built software solutions to manage its contracts, it will undoubtedly not be realising as much value from its agreements as it should be.
Using cloud contract management offers your business greater visibility, accessibility and scalability as well as helping to drive maximum value from your signed contracts
What is cloud contract management?
Cloud-based contract management is an alternative way of managing the entire lifecycle of a contract. All contract management actions take place in a single, dedicated solution - centralising key information for users with the correct access.
Cloud contract management allows businesses to grow their portfolio without friction, fragmentation or fear of hidden risks.
3 reasons to consider Cloud Contract Management
Cloud contract management means investing in a dedicated SaaS solution. For businesses still relying on manual tasks and basic software, the initial investment may feel like a big leap. However the benefits of managing your contract portfolio within the cloud quickly outweigh initial spend, providing real-world ROI in cost and time savings.
Below, we take a look at three huge benefits of cloud-based contract management and how it helps your business to unlock greater value.
1. Centralised data for increased visibility
Using multiple offline storage methods means that contract data can be everywhere and nowhere all at once. Contracts naturally have a number of touchpoints across different teams which can be exacerbated further if teams are geographically dispersed - a pattern that is becoming more prevalent as a result of remote working since the COVID 19 pandemic.
Storing data offline, locally and using manual methods can lead to issues including data fragmentation, duplication and even data loss.

Cloud-based contract management resolves these issues by providing a centralised contract repository. This increases the visibility of:
Upcoming events and key dates, crucial for informing renewal management
Contract and vendor spend, allowing you to identify potential cost savings
Ongoing obligations and deliverables
Certificates reaching their expiry dates, protecting business from non-compliance
ContractNow offers a contract repository that offers a single source of truth for your business. By managing your contracts through this cloud-based SaaS solution, you can always have complete visibility of your portfolio - regardless of the size it grows too.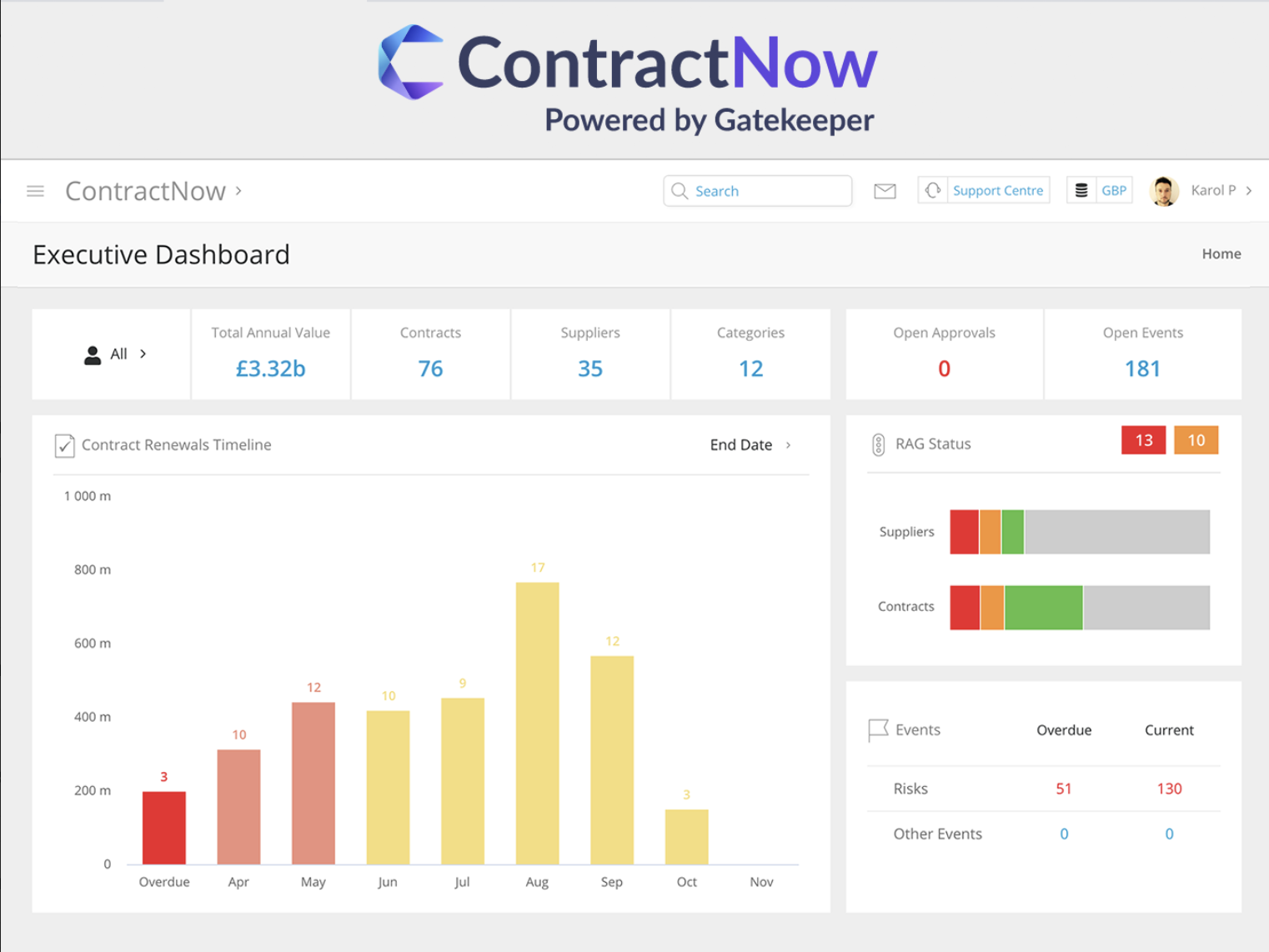 2. Contract data that can be stored and accessed securely
As the world experienced COVID 19, many businesses experienced the limitations of their contract management processes. For those who stored data in spreadsheets, hard drives or in filing cabinets, the ability to operate smoothly and securely was hampered by the requirement for employees to work remotely.
Not only did some businesses fail to access business-critical information but those who could access it were faced with sharing it unsecurely - such as via email or post.

Cloud-based contract management systems can be accessed securely from wherever your team members are and on whatever device they are using. With all contract data kept in a single location, stakeholders within Legal and Procurement teams can quickly find what they need - saving valuable time that can be redirected to high-value tasks.
ContractNow offers enterprise-level security, giving all businesses - especially those in regulated industries - confidence that their data can be stored, accessed and shared securely. Any concerns about data loss are also mitigated as all contracts and documents are securely backed up - something that can't be guaranteed in spreadsheets and inboxes.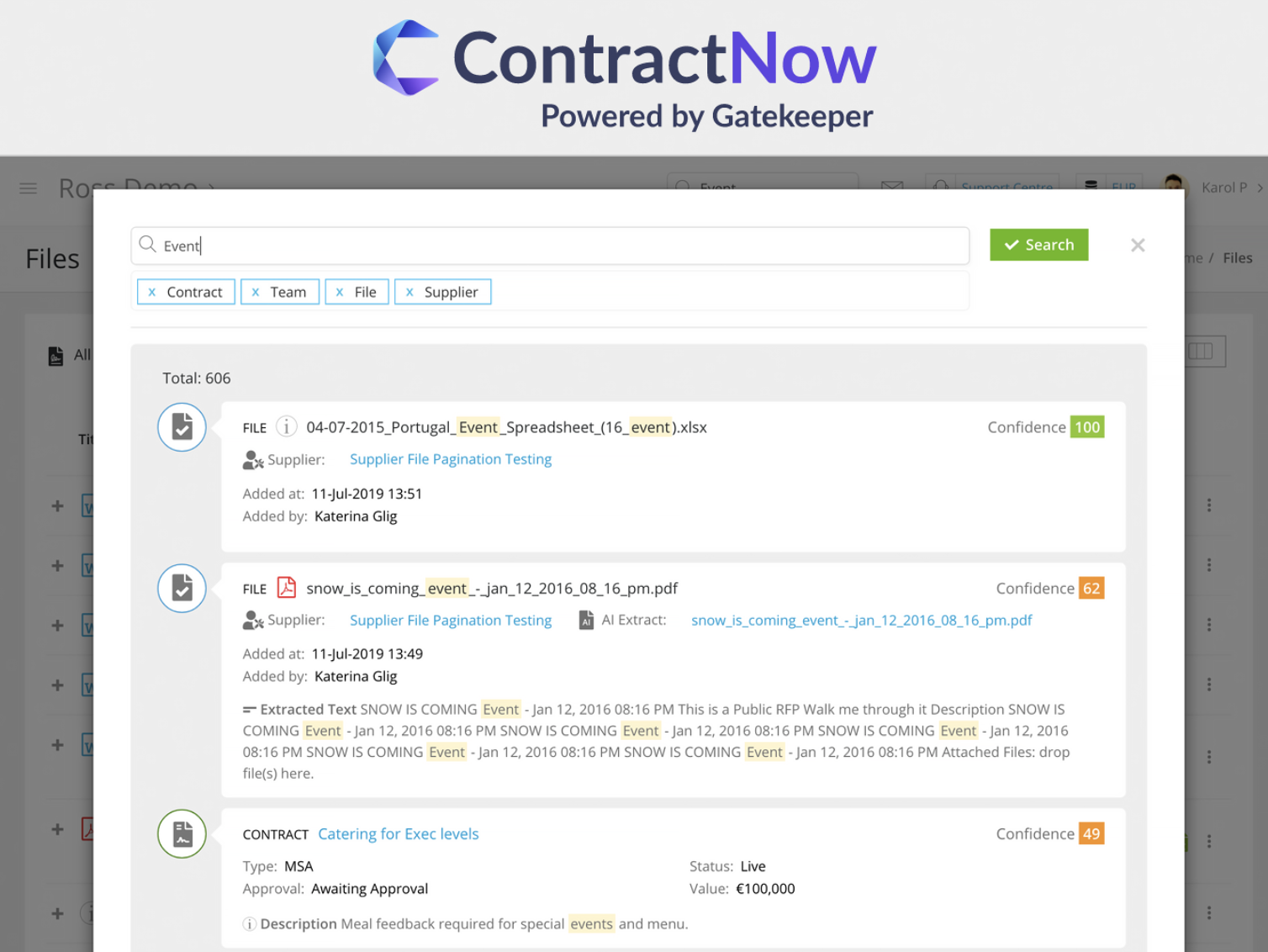 3. Contract management that scales alongside your business
As your portfolio continues to grow, so too will the amount of work required to manage contracts. When manual methods are used, or offline systems employed, this can increase contract administration and the risk of fragmentation. Some systems may have limitations on how much information they can maintain at any given time and team members can only balance so many sources of data before something slips through the cracks.
Cloud contract management facilitates portfolio and business growth with technology that reduces friction, offers complete control and makes collaboration easy."

ContractNow offers scalability through unlimited users, unlimited contracts and documents and unlimited eSign licenses. Your business can scale to any size, no matter the location of its stakeholders and contracts can continue to progress from wherever your signatories are. By choosing cloud-based contract management you eliminate the bottlenecks, limitations and rigidity of offline and manual methods.
How to choose the best cloud-based contract management software
As well as look for a solution that can offers visibility, security and scalability, it's also important to consider the other features of a cloud-based solution.
CLM Software is designed to automate your business's processes and make life easier for your teams. So take a look at where there are internal bottlenecks and frustrations and identify how the solution you will implement will resolve these issues.

For most businesses, this will relate to levels of contract administration. Tasks can include manually entering contract data and looking for information. ContractNow automates these tasks and takes the burden off internal teams - especially helpful for Legal teams who need to focus on more strategic areas.
Its AI Extract Engine automatically extracts data from PDF version of agreements and uploads it to the central repository, while the Global Search Engine allows users to easily look for and find any contract-related information they need. The eSign functionality, available to all users, also helps to speed up time-to-contract.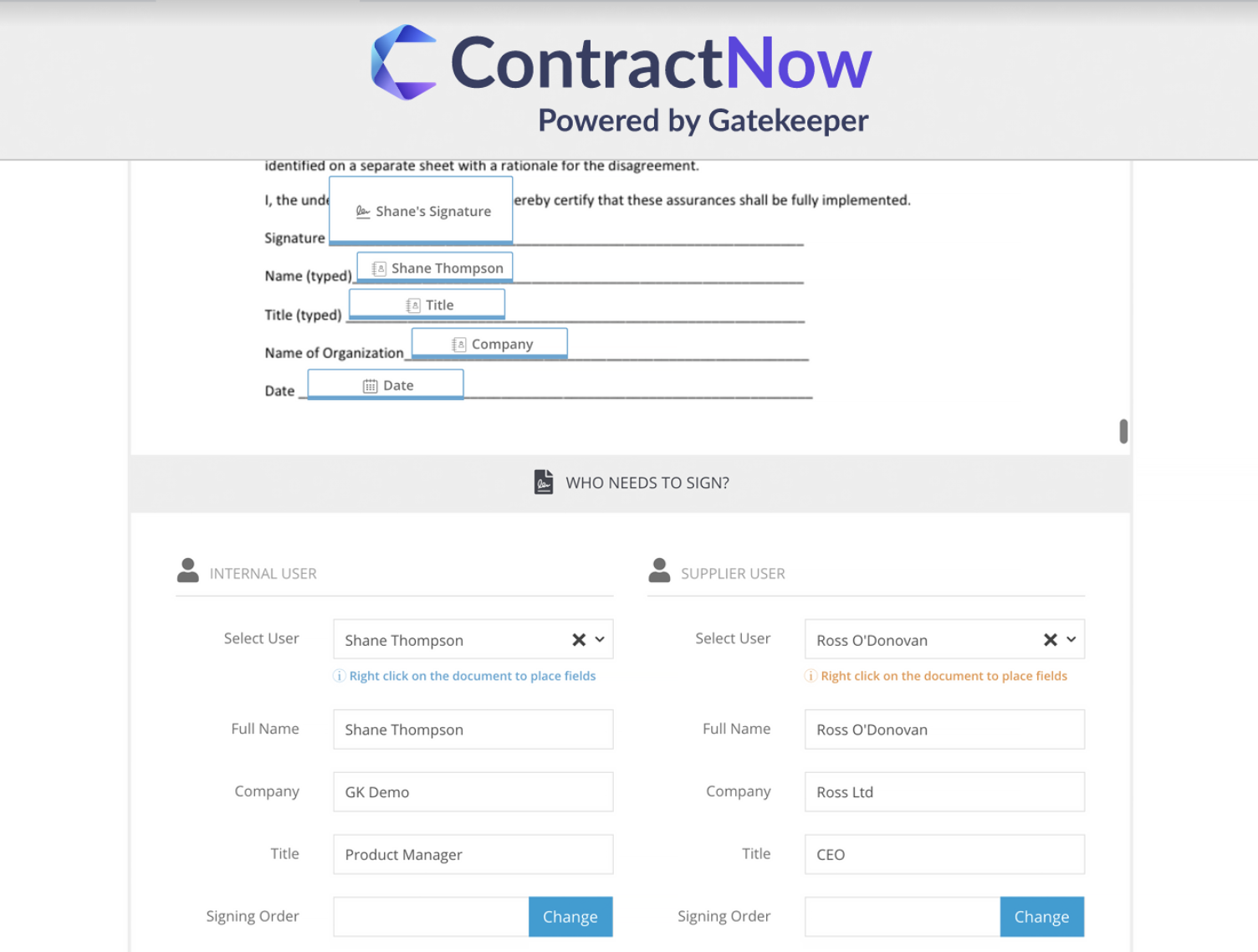 Put simple, the best cloud-based contract management software is one that facilitates your teams to be more productive, so the best outcomes are always achieved. Aspects such as price, support and customer service are also important but the very first step is to make sure the solution can meet internal requirements.
If you're ready to take the next step in your contract management processes and unlock the power of a SaaS solution with ContractNow, get in touch today.